Glitter Powder for Cosmetics, Nail Art, Body Art, Card Making, Chameleon Color shift effect
Irregular Glitter Powder with Chameleon color shift effect
Cosmetic grade, made of antimony(Sb)-free PET and color additives approved by the US FDA for cosmetics.
Ideal for Cosmetics, Nail Art, Body Art, Card Making,Toys Decoration and More...
MOQ: 1KG
Description
Cosmetic grade Glitter - Irregular Scrap shape - Chameleon Color shift effect: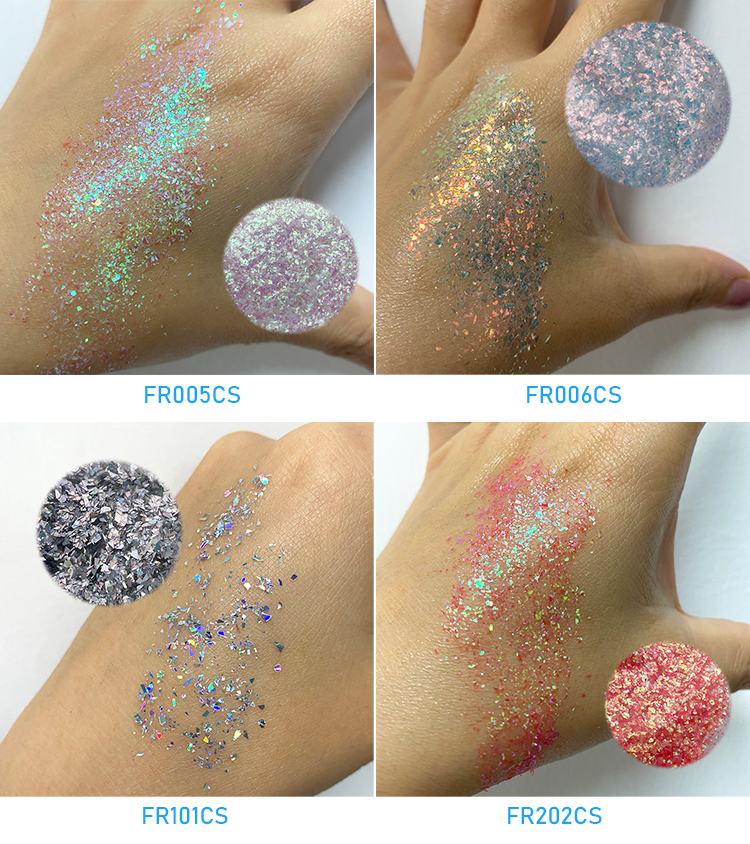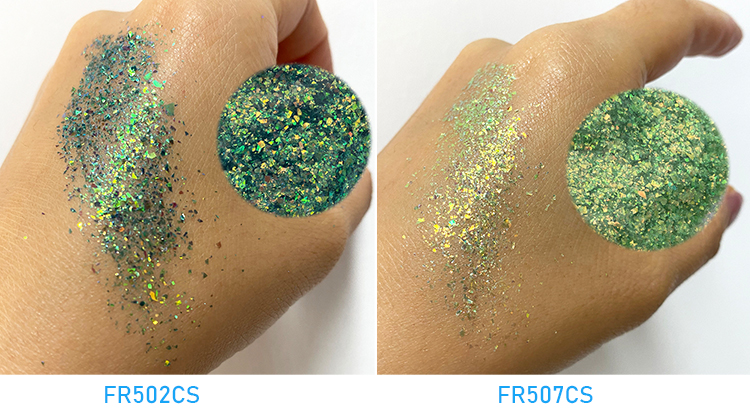 Orcheer CS series Glitter Powder :
CS series glitter is a cosmetic grade product, which is composed of antimony(Sb)-free PET, acrylate copolymer, alumina and color additives approved by the US FDA for cosmetics (FD&C color additives and D&C additives).
This product is non-toxic, formaldehyde-free, and low heavy metal. The heavy metal test results are lower than the limit values released by German Federal Health Office (BGA) for the heavy metals in cosmetics. The products complies with the EU RoHS directive regarding the limits of Cadmium, Lead, Mercury, Hexavalent chromium, Polybrominated biphenyls(PBBs), Polybrominated diphenyl ethers (PBDEs) and Phthalate such as Bis( 2- ethylhexyl) phthalate(DEHP), Butyl benzyl phthalate(BBP), Dibutyl phthalate(DBP) and Diisobutyl phthalate(DIBP). The products is regarded as non-corrosive test report.
The product is ideal for cosmetics, toys, costumes and food package. There are nearly hundred colors for your choice including Silver, Gold, Colored, Holographic, Chameleon and iridescent series.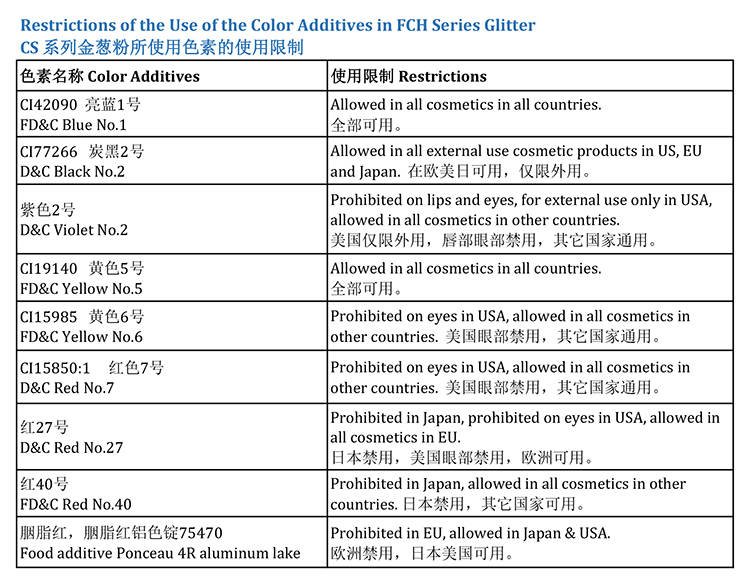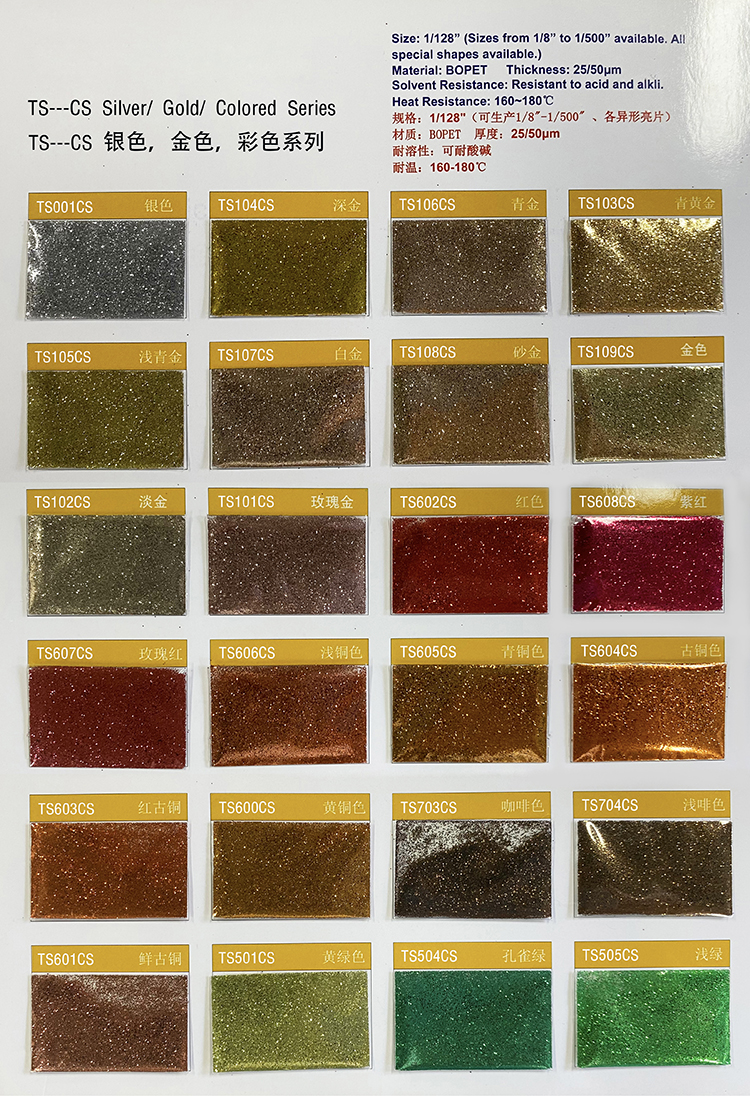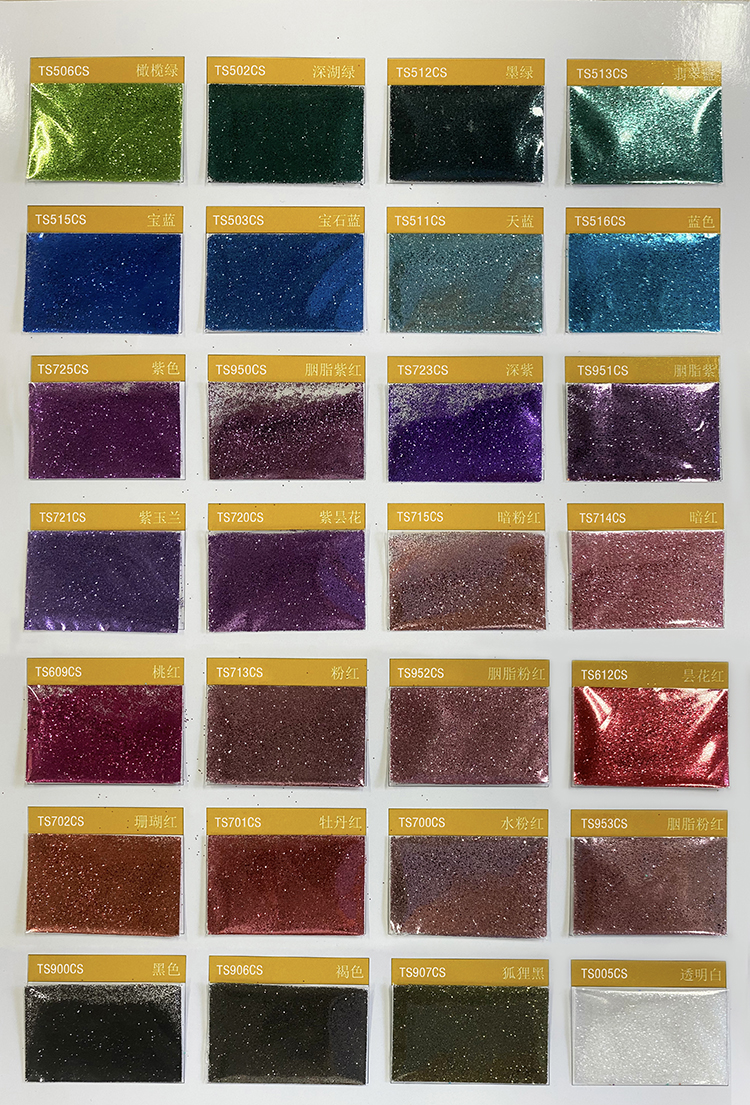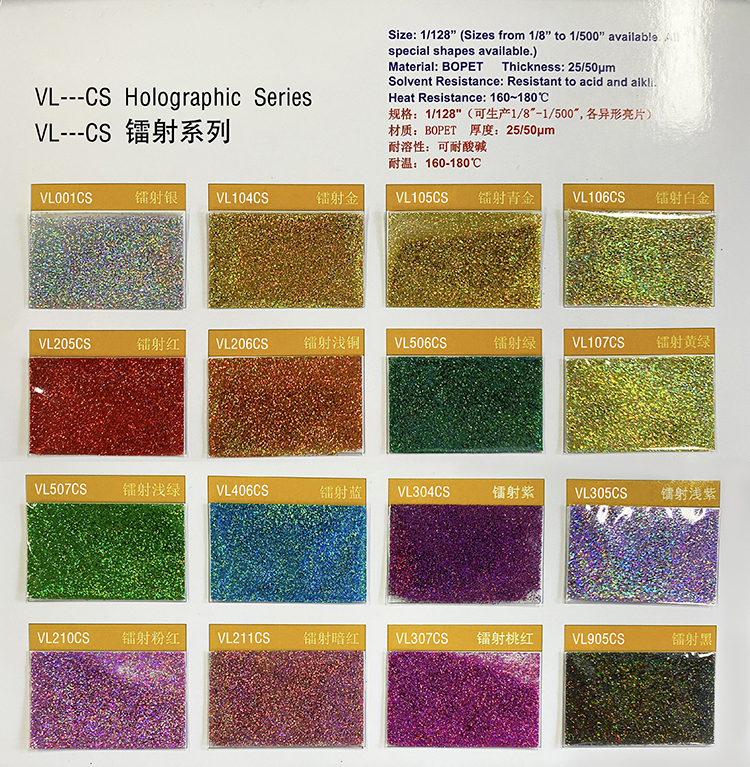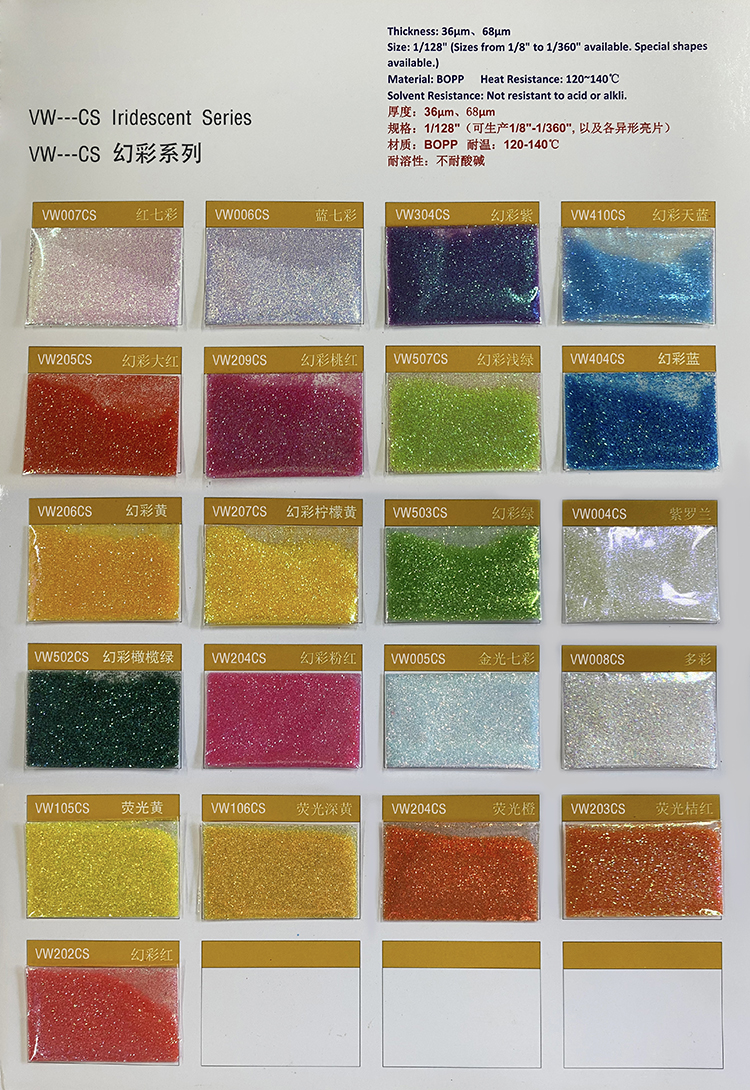 For more new developed colors, please feel free to contact with color@orcheer.com