Chameleon glitter powder - Orcheer 18 Color Holographic Craft Glitter
18 Color x 10g Chameleon Chuncky glitter kit
Used as Epoxy resin Glitter, Nail Glitter, Body Glitter, Face Glitter, Eyes Glitter, Craft Glitter, Flake Sequin Glitter.
MOQ: 100 sets, or 100 jars per color
Description
Chameleon Glitter powder - Chuncky glitters
Include 2022 new developed chameleon - color shift - colors
Made from good quality PET film with strong durability and heat resistance. Ideal for decoration.
Color would change as being seen from different angles

Used as Epoxy resin Glitter, Nail Glitter, Body Glitter, Face Glitter, Eyes Glitter, Craft Glitter, Flake Sequin Glitter.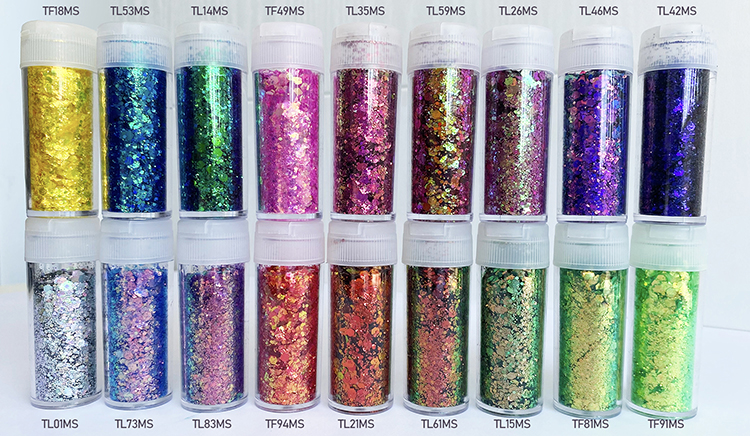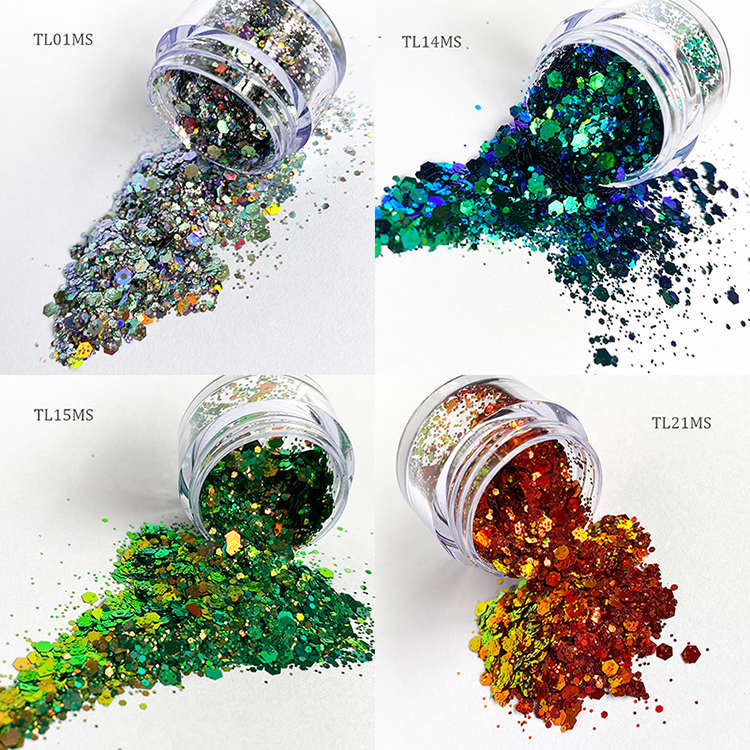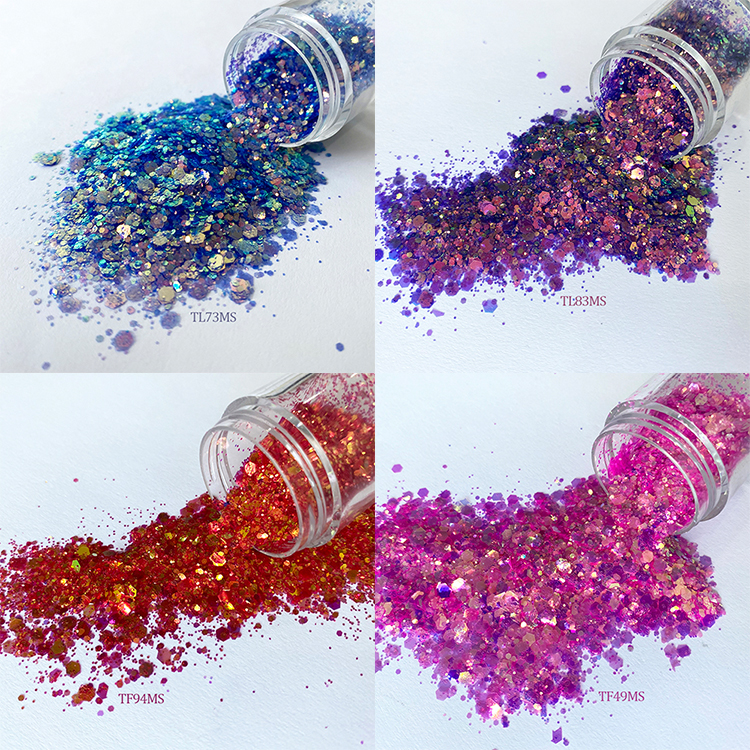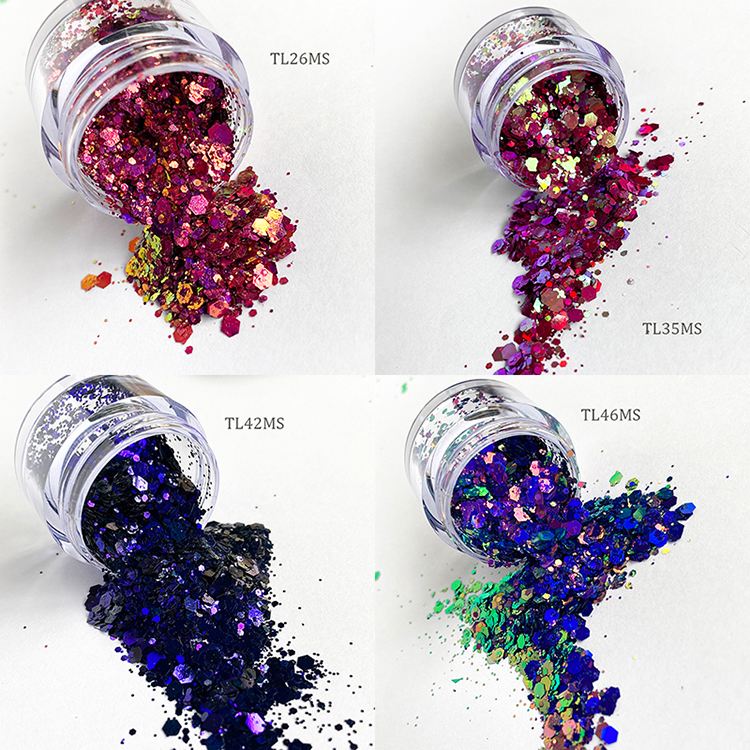 Particle size include: 1/128" , 1/64", 1/24", 1/12", 1/10"
Packing: 10g per jar
MOQ: 100 Sets, or 100 jars per color

Bulk purchase packing:
1kg per bottle.
1kg / 5kg / 10kg per bag.
25kgs per Carton.

For More details or MSDS, customized Label and packing,
please email to color@orcheer.com